Your Reliable Website Partners
We design, develop and optimize high impact eCommerce Stores to meet your objectives
Free Consultation
About Us
About Us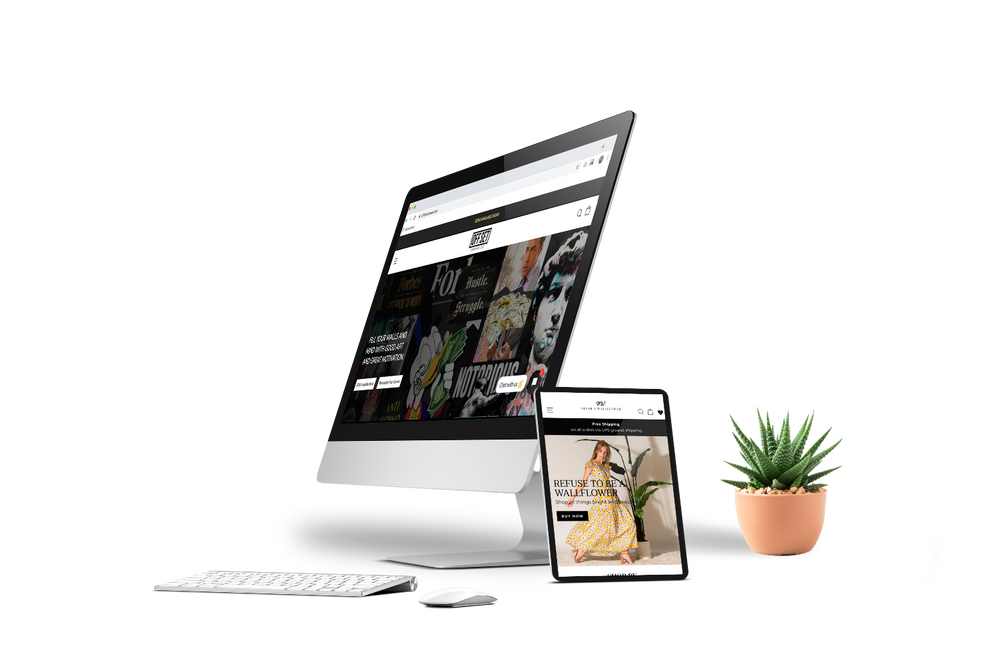 No two businesses are the same & there is no 'one-size-fits-all' solution. We understand that your business is unique & we will work with you to craft the best solution to reach your sales & CRO objectives.
Our services
Our services
We design, develop and implement high implact websites with relevant content and with the latest marketing strategies in the market

Design is what sets you apart from the others & brings the right emotion for your customers.
[UX & UI]

Launching a new business, or in need of a fresh look? We will build you an impactful online presence.
[Wordpress & Webflow]

We design & build results driven eCommerce stores to put you ahead of the competition.
[Shopify & WooCommerce]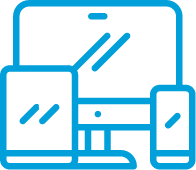 If you need to do something truly customized, we can build it into your website or shop!
[Node, React, PHP, Javascript]

Conversion Rate Optimization
We investigate & diagnose the reason why your website is not converting. Then we test out the best solutions to increase CRO!

A well crafted email can be the tipping point from an abandoned shopping cart to a new sale. It's about providing relevant content at the right time!
What Sets Us Apart
What Sets Us Apart
Partnering with Meraki Vision is unlike any experience you had before! We approach every project uniquely, strategizing with you for your Conversion needs.
Featured projects
Our work
High End Fashion Hats
We helped Eric Javits to re-design their store to bring it to the next level, creating a premium shopping experience for customers looking for high-quality headwear. The store's design is sleek and modern, with a minimalist feel that highlights the unique and innovative designs that Eric Javits has been producing for over four decades.
See Case Study
Fitness & Nutrition Supplements
Our agency collaborated with Rich Piana's 5% Nutrition store to add new features that helped synchronize products across their different markets (Shopify Plus stores). This helped their team save a lot of time in managing the Shopify stores.
See Case Study
Antonio Adams
Head of Marketing
"We reached out to freelancers, different firms, contractors... we were constantly told that what we wanted was not possible. Then we found a wonderful organization. They helped make our dreams a reality. Other organizations told us it would take months and they turned it around in a few weeks."
Lindi Rruka
Founder, Serasox
"Not only do you get a superior product & something you can compete with right out the door, but their organizational capacity is top-notch as well. Every step of the way you know what you need to do & you know where they at every step of the way. Everything is very transparent, they will communicate with you at all time, usually within 24h."
Rodney Rinard
Co-Founder Founder, Inspire & Brew
"Really appreciate your your work! You brought up solutions that I for sure would have never thought of! You know your business well! You solved a problem others told us couldn't be done, (Registering charity w/o leaving the site). Beyond all the obstacles, we are very proud of giving life to our company website. And I thank you for that. You were always cordial, polite and stayed on task. Our site is very functional and we are still getting compliments on the look and function!"
Dana Schoonover
Owner/Designer
Use this text to showcase a review from one of your customers. A great review is honest and relatable. A great reviewer is a person who represents your target audience and can speak to concerns that might block your customers from buying.
Kristina Boudaeva
President
"They communicated with us very clearly every step of the way, everything was executed on time, and I am very excited to take the business globally... excited to optimize our conversion rate!"
Parker Russo
Co-Founder
"We needed a new modern looking website so we have Meraki Vision go in & create a whole new website. It was really nail on the head as far as what we wanted. It came out nothing less than perfect"
www.offsetcanvas.com
Antonio Mujico
Founder
"They are really kind, patient, take care of the details and overall they understand your needs quickly; Sabina worked with my marketing team to take my e-commerce to the next level. From the launch of our new site redesigned by Meraki Vision, our sales have increased almost 4 times. Thank you really much for all your helpm I will recommend you to all who needs an excellent website