Shopify Case Study
High-End Hat Brand Redesign
The Eric Javits project's design is all about creating a premium shopping experience for customers looking for high-quality headwear. The store's design is sleek and modern, with a minimalist feel that highlights the unique and innovative designs that Eric Javits has been producing for over four decades.
Eric Javits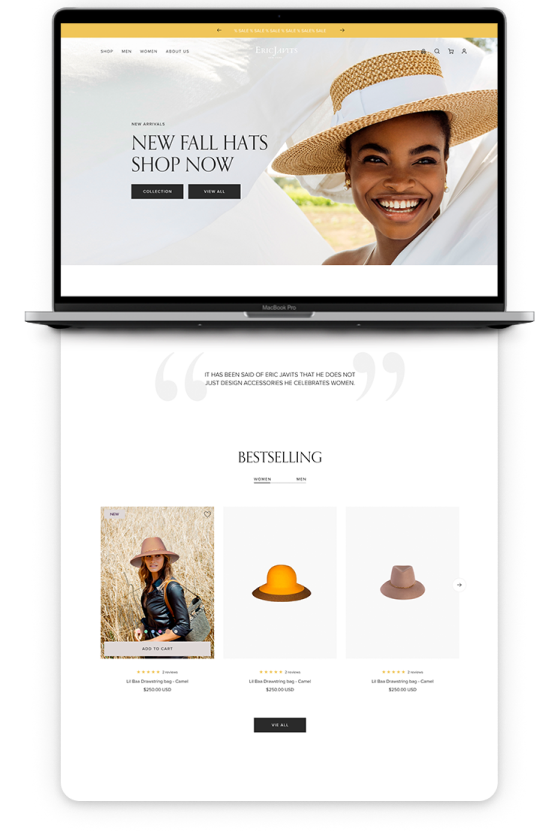 The challenge
Being a brand that has been around since the 90s, it has a lot of prestige, but the website did not reflect that. The colors & fonts were quite quirky, failing to reflect the high-end look that the brand wanted to represent. We also needed to show, for those tho didn't know the brand, why they should be paying this premium for a straw hat at the end of the day.
The solution
We started out by planning the structure via the the wireframes, where we focused on telling more of the brand story. Then we did the high-fidelity mockup designs to add life & imagery to that brand story we wanted to tell. The focus on this one was all about the history & the true quality of the product. They even have a patent on the braiding of the straw - talk about fashion innovation!
The online store is easy to navigate, with clear categories and filters that allow customers to find the perfect hat based on style, color, and material. The hats themselves are displayed prominently on the website, with high-quality images and detailed descriptions that showcase the quality and craftsmanship that has made Eric Javits a leader in the headwear industry.
Overall, the project's design is focused on providing customers with a premium shopping experience that reflects the quality and innovation that Eric Javits has become known for in the headwear industry.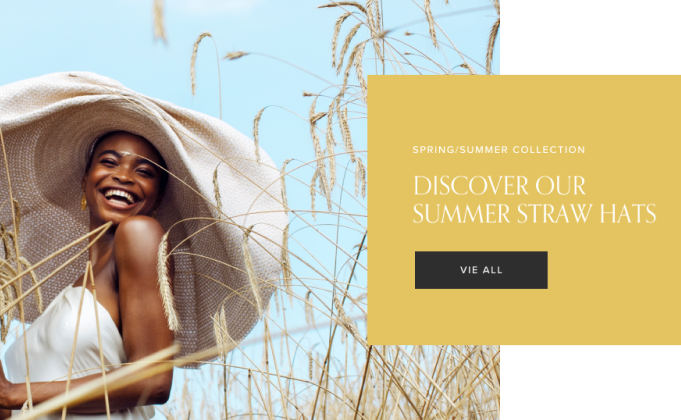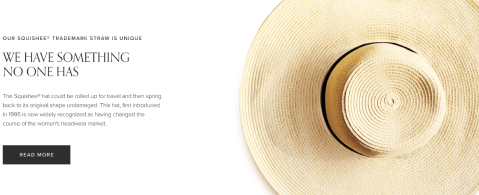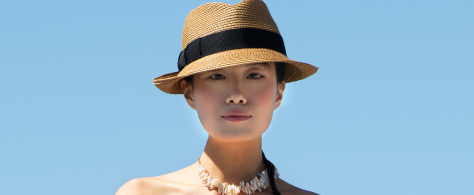 The Results
15% Increase in Sales
After launch you get the best feeling - seeing the ideas & design come to life & watching the shoppers interact with it! Not to mention the results! It was an amazing journey to live, and we know there's so much more to come!
What Our Clients Say About Us
Book a Consultation for your Project