Magento to Shopify Migration
Clothing & Shoes + ADA Compliance
Leading clothing & boots store Russells in Florida came to us to do a migration & redesign from Magento to Shopify. Later we also did a 2.0 upgrade!
The Project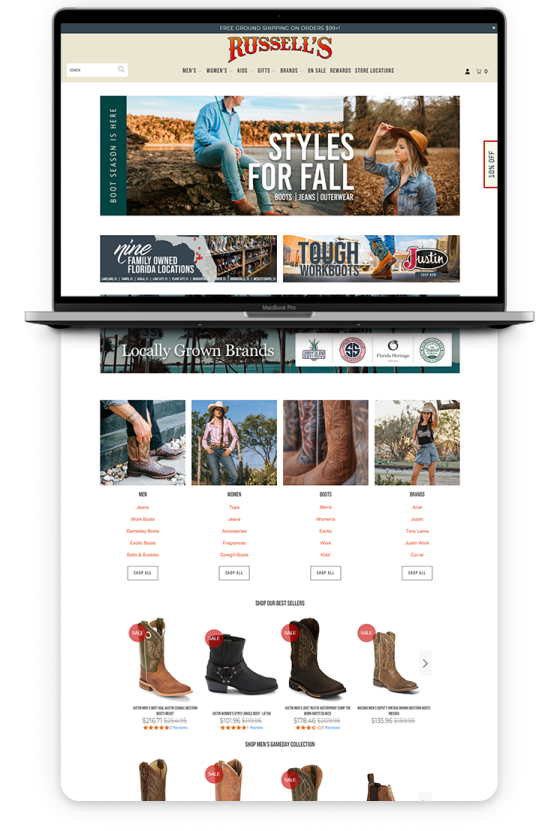 The challenge
Russells, a Florida based shoe apparel company came to us to help them move their site from Magento to Shopify because they realized the struggle that occurs in maintaining an ecommerce store on such a complex platform as Magento. Another important goal was making the site usable for those with disabilities, which is done by implementing ADA compliant practices.
The solution
We helped them make an improved design now on a new platform and adapt what worked really well for them but on Shopify. We also implemented ADA compliant features such as color contrast improvements to the original design to improve the visual experience of users with any visual problem (from myopia to color blindness). As well our team did a backend audit and development to add landmarks, labels and meta descriptions across the website content. We also created a soft warning to notify users (visual & auditive with screen readers) when they are being redirected out of the website.
The website design is sleek and modern, with a focus on highlighting the latest western wear fashions. Customers can easily navigate through the various categories of boots, which are organized by style, color, and size.
The design of the website is user-friendly and intuitive, with large product images and detailed descriptions that make it easy for customers to choose the perfect pair of boots. The website also features customer reviews, which provide valuable feedback and insights into the quality and comfort of the boots. With decades of experience buying authentic cowboy boots, Russell's Western Wear is the go-to destination for anyone looking for high-quality western wear.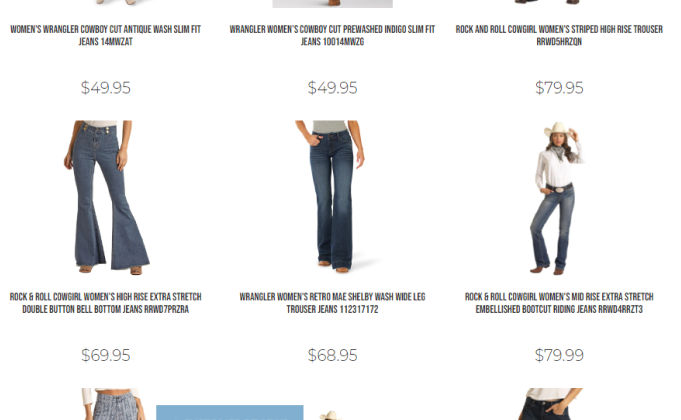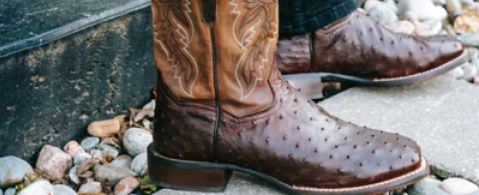 2.0 Upgrade
New Features, Same Theme
When Shopify 2.0 came out, Russell's was ready to migrate to the new solution to make it easier to update content & have a faster site. We also implemented a Metafields solution that based on tags & fields set up, places elements such as brand logo & a specifications table unique to each product, without the need to duplicate & edit thousands of product pages.
Words From the Client
"You are in goods hands with Sabina. As I noted, her team did the build and all maintenance on Russells.com. " - Dave, Head of Marketing & eCommerce