Shopify case study
Productivity Planner Shop CRO
Shopify store redesign we did in 3 weeks just in time for Black Friday - resulting in a 364% increase in sales & 181% increase in conversion!
The Project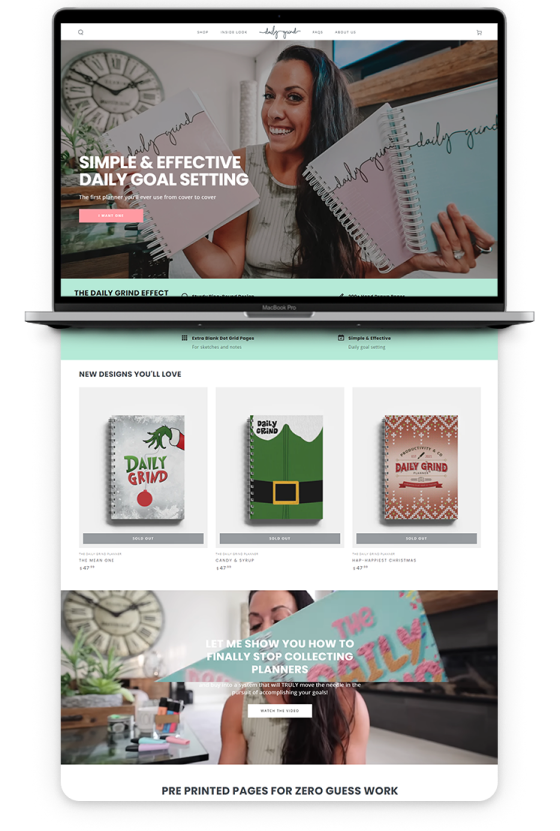 The challenge
The Daily Grind Planner company had been running for some years. They had their website built on Shopify with a simple Shopify Theme template.

An average Shopify store should aim for 2% or 3% Conversion Rate, but that is when we are working with cold traffic (from Facebook ads, Instagram ads, etc). When they are coming from warm traffic, as in the case of Angie (the brand CEO & big You Tube influencer), the % for conversion should be MUCH higher, which was not the case.
The solution
With Black Friday 2022 approaching, we wanted to help them get ready for a campaign that was running, but with an optimized shop. After researching the competitors & looking into styles that the cmopany preferred, we were able to select a theme that was better suited for the brand. We gave the website a complete new redesign by updating the images, content & colors. We also focused highly on explaining the features of the planner, to show shoppers why this one is unique!
The Daily Grind Planner was designed to match its owner style, where we could use the colors and structure to speak with the users while providing an easy and organized shopping experience.
The project's design is young, modern, and minimalist, with a focus on functionality and practicality. We show and highlight the planner's best features while being friendly and displaying humanity behind the branding.
The color scheme is neutral, with pops of bright colors used to highlight important information and key features of the planners.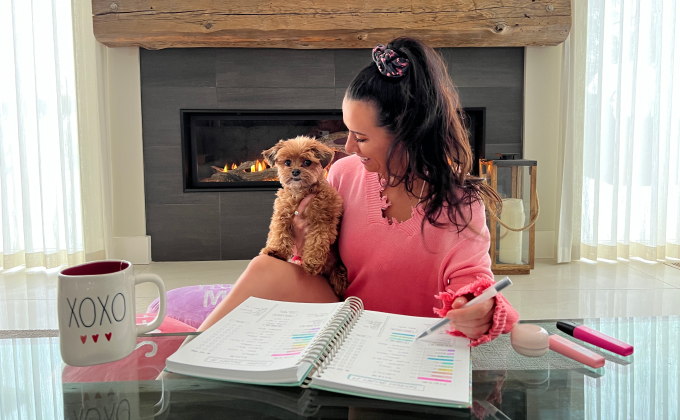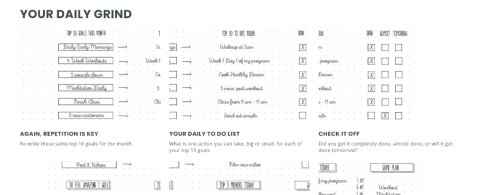 Outcome
Complete Facelift
With our in-depth process & organized project management, we were able to re-create the website in just 3 weeks, in-time for the launch for Black Friday! The website now represents what the brand stands for AND it educates shoppers on the product, in a very visual way.
Book a Consultation for your Project