Wix to Wordpress Migration
Youth Trainer Redesign & Migration
Migrating a personal trainer website from Wix to Wordpress, while incorporating new services he offers, including an ebook for sale.
The Project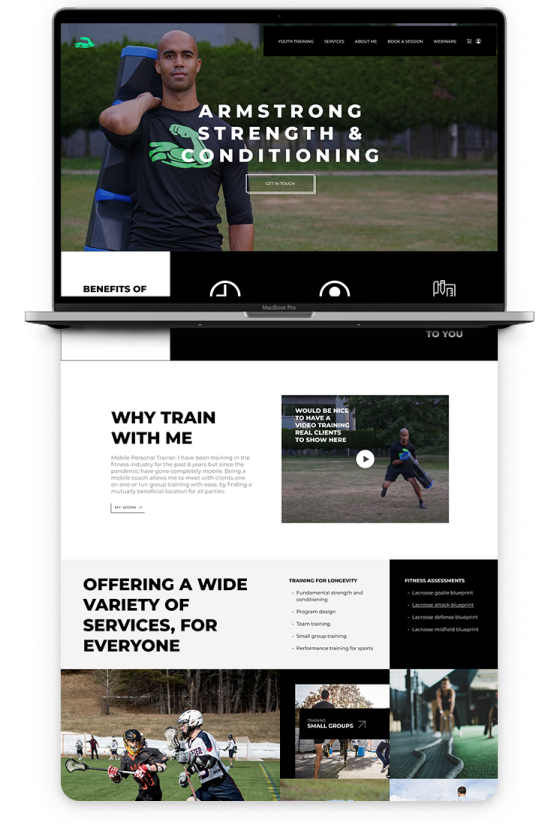 The challenge
Curtis started off his business doing personal training for adults, but now also specializes in Youth Training for Lacrosse players. He was very frustrated with his current website on Wix due to the inability to edit it easily. We also wanted to find a way to showcase all of the type of services he offers without making it too confusing. And to top it all off he wanted to introduce a new revenue stream with online materials for clients.
The solution
We took this opportunity to do a new design from scratch that encompasses the brand that Curtis wants to show, while keeping the information easy to understand on desktop & mobile. We also wanted to include a lot of real client videos & images to show his expertise. We also included WooCommerce installation to have the ability for clients to buy the ebook which gives specific training for the lacrosse drills.
The Armstrong design process has taken in consideration the main strengths of Curtis to design a website that welcomes anyone looking for a way to stay or get healthy exercising.
While the focus is to train Lacrosse teams and professionals, we couldn't leave behind the other services offered by them, so we have each type of service within an easy reach right from the get go.
All of this while still following the already stablished brand guidelines, resulting in a great experience to those who are just meeting their new trainer and to those who already work with Armstrong!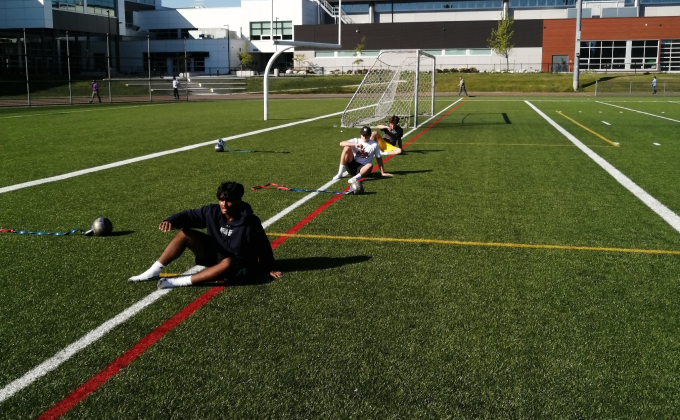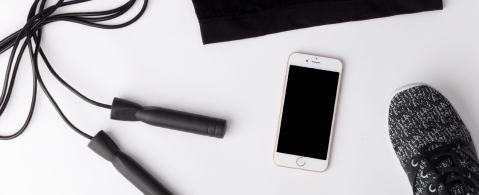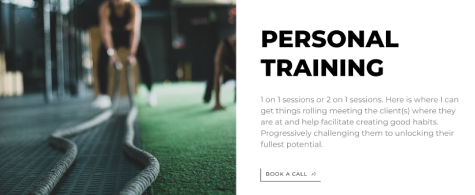 The Result
Niche Trainer
The website was set up with Elementor Pro, so Curtis & his team can easily update content in the future without needing to go to a developer. We also were able to show his expertise for the 2 different target clients: adults & lacrosse youth players without confusing one or the other.
Words from the Client
"Thank you again for this. You are Rockstars!" - Curtis Armstrong, Owner
Book a Consultation to Discuss your Project